Kylie Jenner is melting over her 16-month-old son Aire Webster. The reality star shared a video on her Instagram Story of Aire trying to drink from a water bottle without using his hands. The bottle tipped over, but Aire was unfazed and kept trying to drink.
"Excuse me," Kylie said in the video as she tried to catch the bottle. "I'm not OK."
The video is just one example of how Aire is constantly stealing his mom's heart. In February, Kylie celebrated Aire's first birthday with a video montage that showed never-before-seen footage of her son.
"AIRE. My son, my moon, my stars. Best year of my life with you," Kylie captioned the clip. "You complete us, my angel. Mommy loves you."
Kylie has said that she loves being a mom and that Aire is the best thing that's ever happened to her. It's clear that Aire is also head over heels for his mom. In the video, he can be seen smiling and laughing as he tries to drink from the bottle.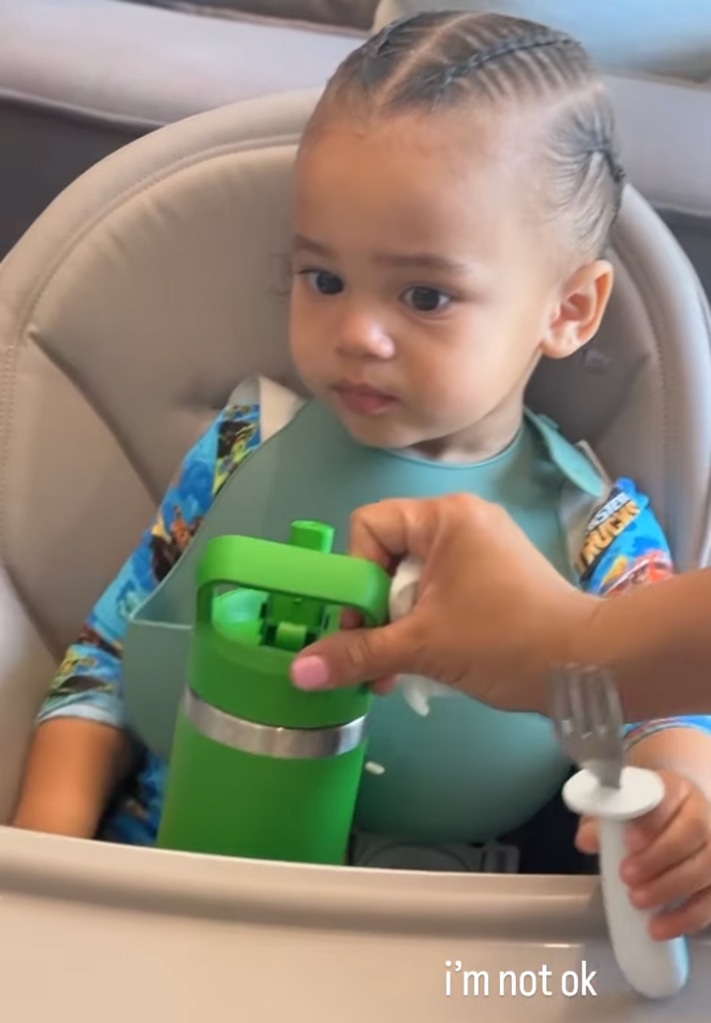 It's no wonder that Kylie is "not OK" after this cute exchange with her son. Aire is simply too adorable.
In addition to the video, Kylie also shared a photo of Aire on her Instagram feed. The photo shows Aire sitting in a high chair and eating a snack. Aire is looking up at the camera with a big smile on his face.
"My baby," Kylie captioned the photo.
The photo has already received over 10 million likes. Fans are loving how cute Aire is. They are also commenting on how much Aire looks like his mom.
It's clear that Aire is a very special little boy. He is already stealing hearts all over the world.
Source: https://www.eonline.com/news/1377708/kylie-jenner-is-not-ok-after-this-cute-exchange-with-son-aire